Walther PPQ 22 Mag Pouch by Falcon Design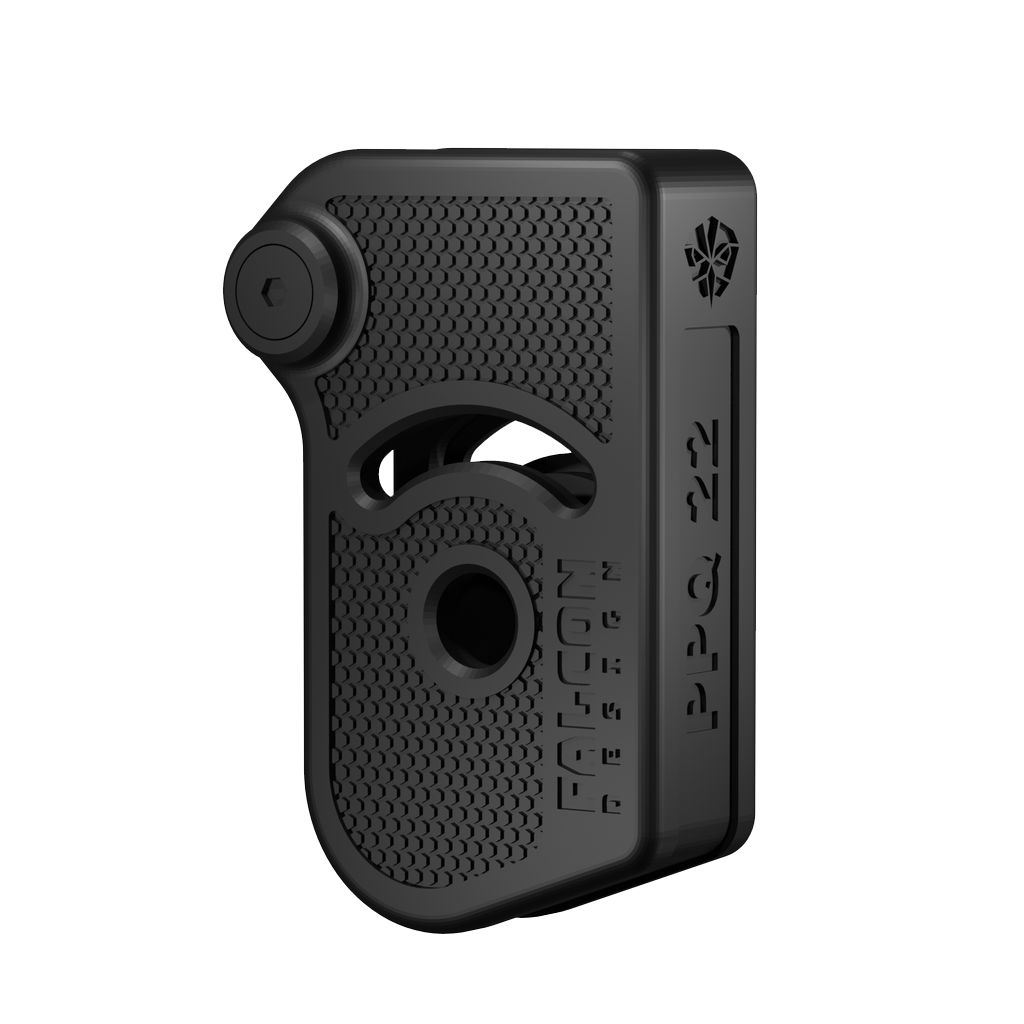 Walther PPQ 22 Mag Pouch by Falcon Design
Falcon Design Mag Pouch for the Walther PPQ 22
Designed for practical shooting, the Walther PPQ 22 magazine pouch has both the strength and adjustability to stand up to the demands of the highest performing IPSC shooters. The Walther PPQ 22 is one of the most popular LBPs on the practical circuit, and for good reason. Lightweight and ergonomically-advanced components combined with exceptional reliability make this pistol a go-to for many of the top shooters.
Compatible with all Walther PPQ 22 magazines

Made from PA12

Optional belt clip
We also offer mag pouches for the Walther Colt 1911 Gold Cup 22, Shield KMR S-01 22 and GSG 1911 22.
Browse our selection of magazine pouches here.

Mag Pouch Parts List: